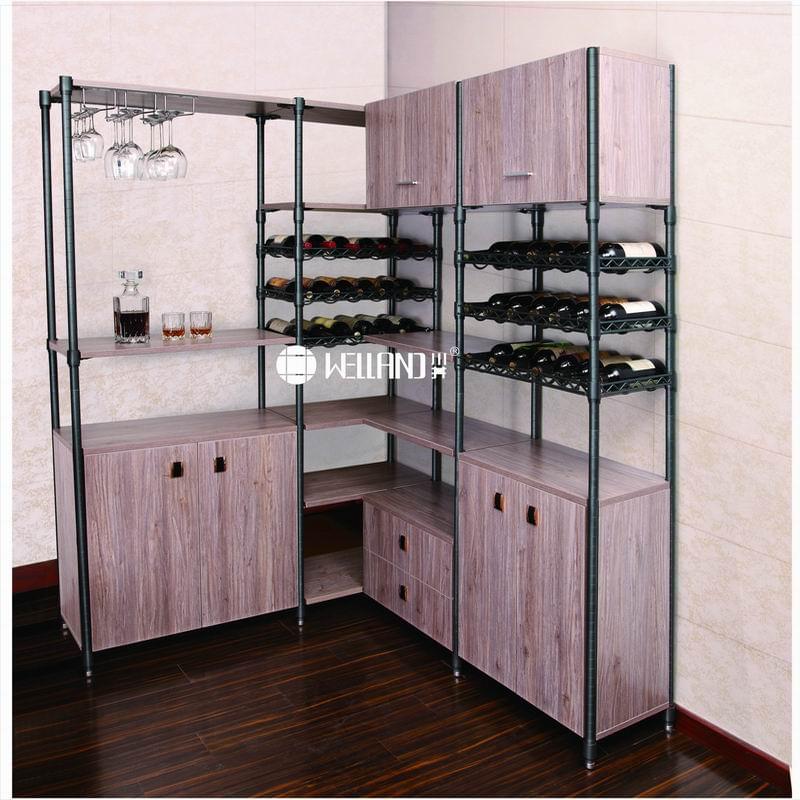 Item No:CJ-WF02
Creative Steel-wooden Furniture
storage of furniture not only needs the open display space,but also derires the space of privacy,
"WELLAND Furniture"functional design team against the existing onefold elemental combining form,
they adopt a whole new concept of product development,combined carbon steel and wooden cabinet in a subtle way.
Provide a more personal practical combination of houseware storage,Its changable,stable,fashionable,sinple and easy,knockdown DIY style makes a comfortable house for you.

1) Article:

Modern Design Steel Wooden Furniture for Living-room

Use

2) Item no.:

CJ-WF02

3) Dimensions (L x W x H):

(L1315*W350)*(L1480*W350)*H1820mm

4) Material:

Carbon Steel

5) Tube dia.:

25x1.2mm Thickness

6) Surface finish:

Powder Coating in Carbon Grey

7) Salty and Spray Testing

72 Hours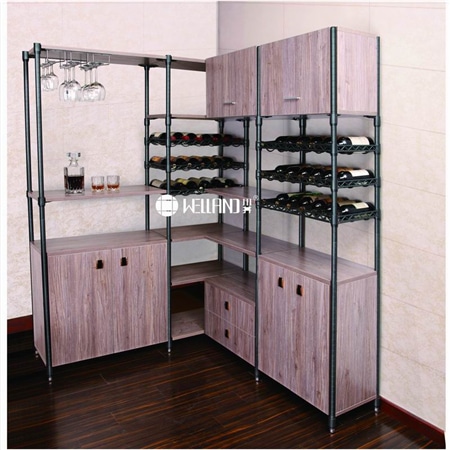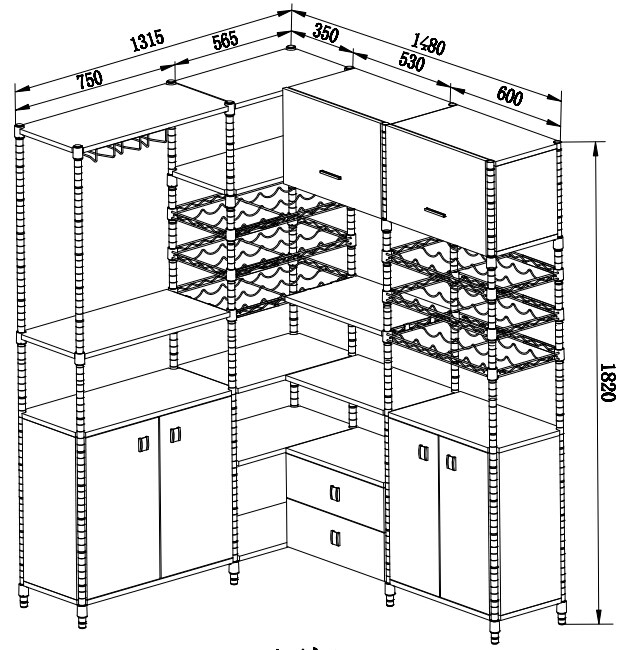 Advantage:
1, High Quality : Exporting to Japan Chain Stores for 12 years, Over 40% export to US.
2, Patent Design: Independent R &D with 30 Patent Certificates
3, Automatic Machines: Advanced Equipment increase production capacity and upgrade the quality
4, Wire Shelving Expert: Only produce wire shelving ,but full series of home storage and industrial display use.
*

Indicated required field
Inquire:CJ-WF02
*

Name:

Please fill in your Name

*

E-mail:

*

Inquire intention description:
Please fill in the quantity and description of

Inquire

products for uniform stocking.
Recommended Products
CJ-C1147

2016-12-31
SL186072A5EW-R

2017-01-07
HD367279A5

2017-01-18
Contact Us
Tel:+86-760-22631160
Fax:+86-760-22631203
Add:East Tong'an Road, Dongfeng Town,Zhongshan, Guangdong, China