E-commerce hot sale item of garment rack
Categories: Latest News
Stars: 3Stars
Visit:

-
Release time: 2020-10-06 15:20:00
  E-commerce hot sale item of garment rack
  According to the purchasing records of our e-commerce customers and the sales experience of our factory in the last year, we would like to share with you the hot sale items of garment rack made by our e-commerce customers. This product is mainly used in the home bedroom or cloakroom and other places, which is very popular in the domestic and American markets.
  The pictures and specifications of these garment racks product are as follows: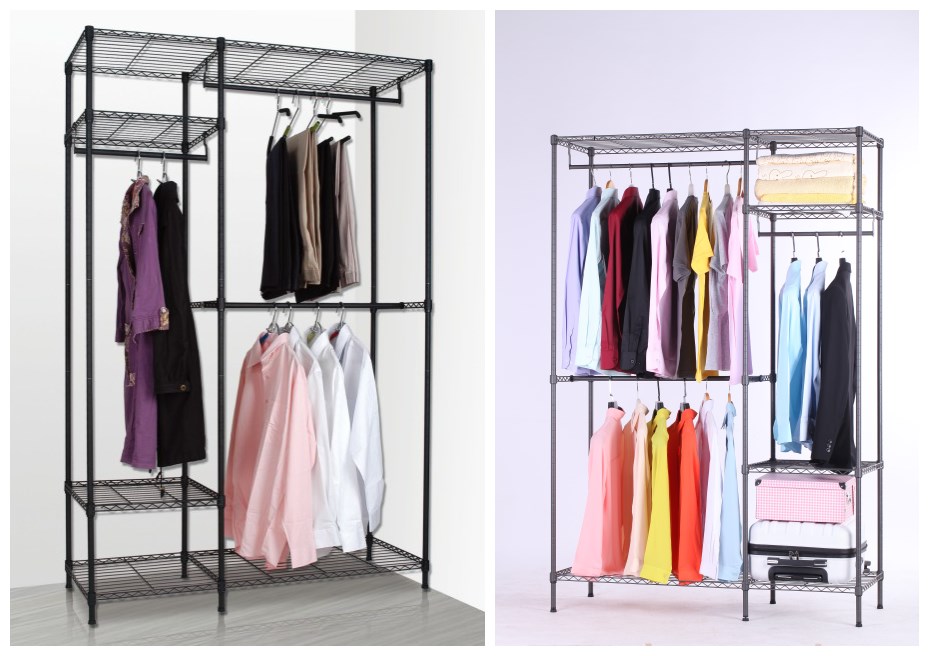 Product Name: Adjustment metal garment rack
  Size: 1200x450xH1800mm;
  Post dia: 19x1.0mmT;
  Wire gap: 40mm;
  Finish: Powder coated in black or coffee ( These two colors are hot sale)
  Consist of 2pcs wire shelves and 2pcs square wire shelves and 2pcs support rails and 6pcs connected posts and 1pcs hanger rail of 450mm and 2pcs hanger rails of 750mm and 48pcs plastic clips and 6pcs leveling feet.
  Product selling points and details display diagram: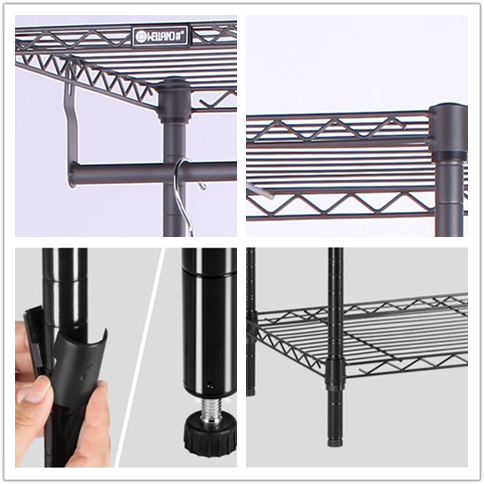 1. The product has the use of placing and hanging clothes, modern fashion simple style, considering the needs of consumers and dedicated design.
  2. Surface finish of the product is high quality powder coated, it has excellent anti-rust ability, and will not rust in a wet environment for a long time, which meets the ideal requirements of consumers.
  3. The product is composed of all DIY parts, easy to install and disassemble, and the frame USES wavy line mechanical structure, good loading capacity (the average capacity can reach 30kg/ layer).
  4. Product design appearance, the use of upper and lower foam packaging to strengthen, firm, elegant, good quality, by the majority of consumers favor and recognition.
  5. Ideally designed with the length of the segmented struts, all of which can be put into the mesh during packaging to reduce the packaging volume, thus reducing transportation costs, which is also an important key factor that e-commerce customers have given priority to in purchasing products.

  6. Products can be selected with universal wheel, so that it is convenient to move the wardrobe, the wheel can be freely selected matching.If consumer wants to be fixed already also want to move, can choose to match at the same time take adjustment foot and universal wheel.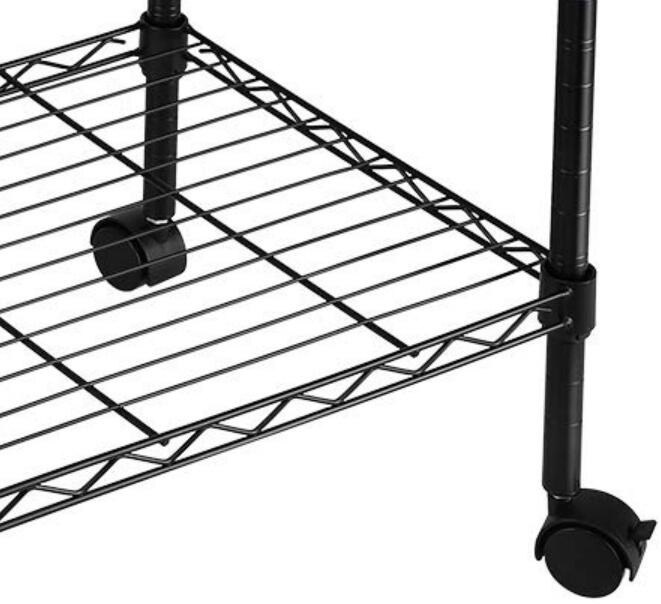 Recommended Products