Factory use medium-sized shelf multi-layer adjustable shelf rust-proof iron frame workshop special anti-static shelf stainless steel style shelf
Categories: Latest News
Stars: 3Stars
Visit:

-
Release time: 2022-04-07 09:31:00
Factory use medium-sized shelf multi-layer adjustable shelf rust-proof iron frame workshop special anti-static shelf stainless steel style shelf
There are many things to pay attention to when choosing factory shelves. First of all, we need to consider what items are stored on the shelves we buy. Can the functionality and load-bearing capacity of the shelves meet our requirements? Are shelf heights and layer widths fixed or adjustable? Is the storage size of the rack according to the outer diameter or inner diameter of the rack? How many layers of shelves are enough to use? What environment are the shelves used for, and do you need to add anti-static functions? Does the environment contain acid and alkali gas liquids? Whether the environment is humid or low temperature and other factors are related to the choice of shelves.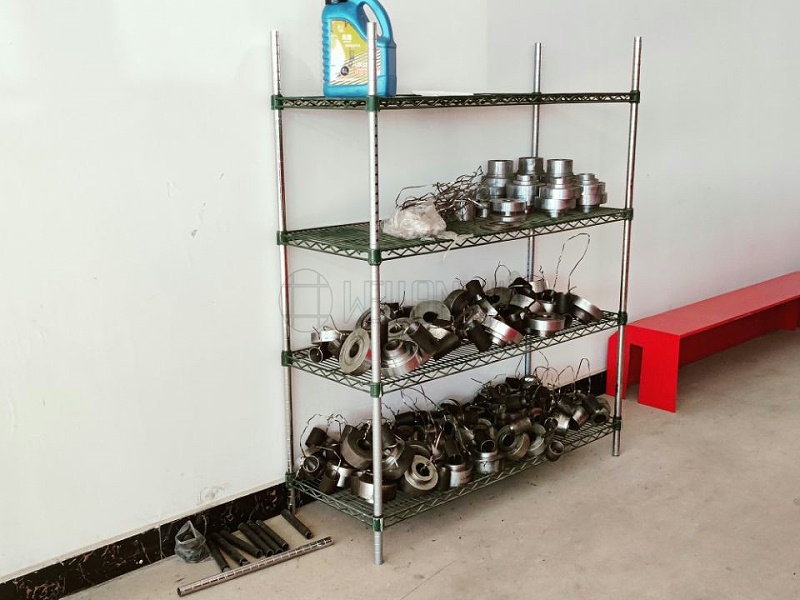 WELLAND brand factory with medium-sized shelves multi-layer adjustable shelf anti-rust iron frame workshop special anti-static shelf stainless steel style shelf
Various functions and styles, any combination of DIY, different accessories can be combined into different functions, each layer can also be adjusted according to the height of the item, with casters to push and pull easily, the casters are made of new rubber, PU, anti-static materials Both are sold, do not scratch the ground, and the casters with screws and rods are heavy-duty.
With more than 22 years of production experience, Welland brand shelves are the source manufacturer, eliminating the profit of middlemen, and welcome factory direct sales. The factory has a professional production team, all of whom are senior masters. In 2022, the production site will be tripled, and a large number of advanced technology machinery and equipment will be introduced. There are fully automatic production equipment and semi-automatic production equipment. It has a research and development team of more than 10 people, more than 10 professional The QC quality control department has an elite team of more than 30 people from the foreign trade department, more than 20 professional salesmen for domestic sales, and thousands of products. Welcome customers to visit and visit!
Recommended Products