Hot sale chrome commercial wire shelving for Middle East markets
Categories: Latest News
Stars: 3Stars
Visit:

-
Release time: 2020-11-03 15:00:00
 Hot sale chrome commercial wire shelving for Middle East markets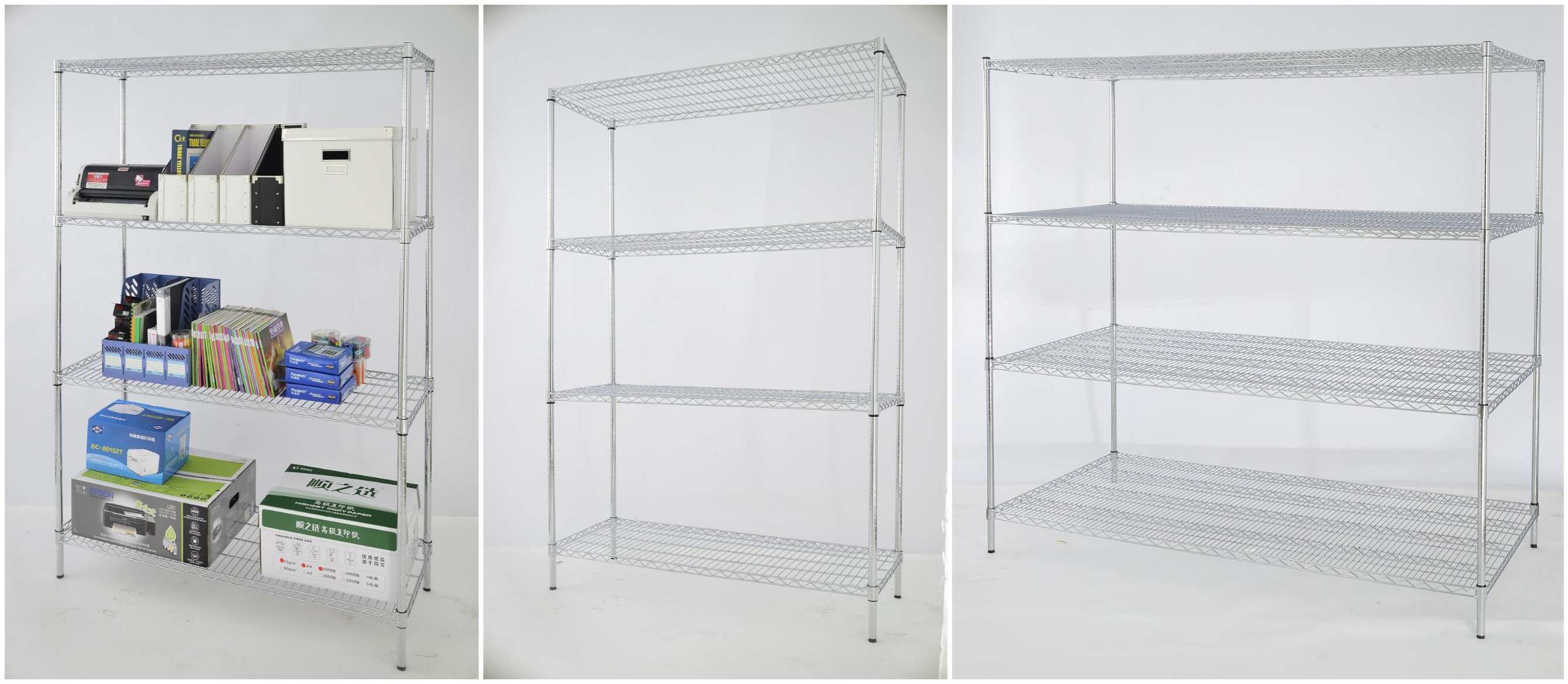 Size: Length X Width X Height X 4 layers
  Unit :mm;
  Most popular sizes:
  L1200xW450xH1800mm, L1500xW450xH1800mm,
  L1200xW600xH1800mm, L1500xW600xH1800mm,
  L1500*W600*H1800mm;
  They can also be customized according to customer requirements.
  Material: Carbon steel,
  Surface Finish: high quality chrome (salt spray test up to level 8);
  The post dia. is 25mm, and thickness is 1.2mm,
  The wire gap is 25mm;
  The average loading capacity is 200~250KGS per layer.
  Description of Product features;
  1. The shelf is made of carbon steel and the shelf is special structure, which is strong and durable.
  2. The surface finish is treated with high quality chrome finish, which is dust proof and not easy to rust.
  3. Its independent wire shelves and posts, can be assembled at will, the layer spacing can also be adjusted according to your needs.
  4. Easy to install, no tools required, and easy to take down.
  5. The most prominent feature is its strong load-bearing capacity and good stability, clearly different from the existing plastic and other metal shelves on the market, cost-effective.
  6. Suitable for store, supermarket display, warehouse, production workshop, office, garage, or home, etc.
Recommended Products