NSF Approval Hospital And Pharmacy Wire Shelves
Categories: Latest News
Stars: 3Stars
Visit:

-
Release time: 2021-09-25 17:45:00
 Use Place: Hospital, Clinics, Operating Theatres, Pharmacies
  Generally, The selection of Hospital Storage Shelves is more strict than ordinary storage shelves,hospital is the place to save the dead and wounded,we can always smell and touch medicine, so the storage shelve must easy clean and won't get rusty.
  Except easy clean and won't get rusty, is there are any other requirement for hospital storage shelves ?
  1) Full size for choice, you can choose the suitable size to meet the storage place and drugs size.
  2) Storage shelf should be open design, you can see all medicine and easy to take .
  3) Sturdy structure,Shelf height can be adjustable.
  Product: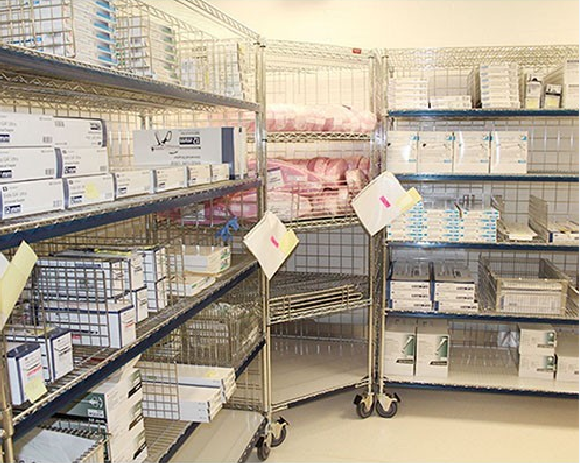 l Name: NSF Approval Hospital And Pharmacy Wire Shelves
Product Size:L1500xW450xH1800mm
  l Loading Weight:250KGS/per shef
  l :Surface Finished: Chrome
Recommended Products