New Product Washing Machine Storage Rack
Categories: Latest News
Stars: 3Stars
Visit:

-
Release time: 2022-05-04 21:39:00
  New Product Washing Machine Storage Rack
  This item is a washing machine metal rack, the size is 75x45xH150cm, but the wire shelf and wire basket, the size is 75x35cm. Th post dia is 19mm, thickness is 1.0mm. The material is carbon steel, surface finish is powder coating in white.It use the plastic clips to install, it is easy.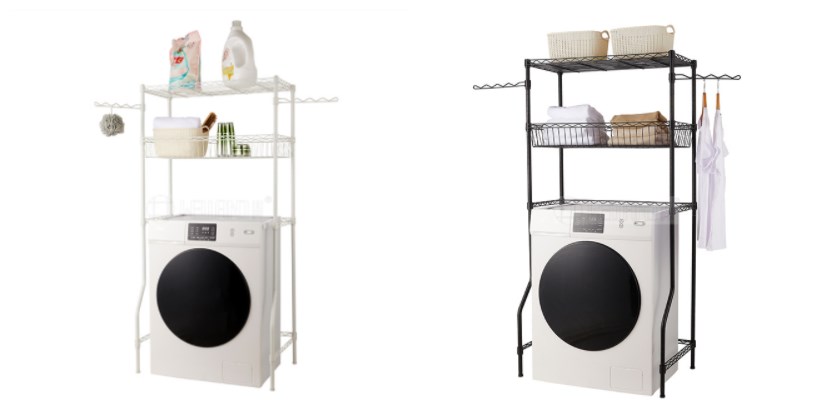 This item is very simple, has 1pc shelf and 1pc basket. And two pcs single hooks,and the door-shaped farmes on the bottom as fixed.
  The washing machine can put below the basket. The top shelf and basket can put some cleaning products. And they can adjust the height based on your needs. This two single hooks, are good for your using, can hang your clean clothes on it. And loading weight of this item is 30kgs per shelf.