New Stainless Steel Kitchen Cart
Categories: Latest News
Stars: 3Stars
Visit:

-
Release time: 2021-12-04 11:31:00
  New Stainless Steel Kitchen Cart
  After summarize all our customized product this year , here we'd like to share our latest stainless steel kitchen cart to all of you, this product is mainly used for home kitchen,popular in Europe and the United States market. below is the product component.
  Product Name :Adjustable Kitchen Cart With Stainless Steel Table At Top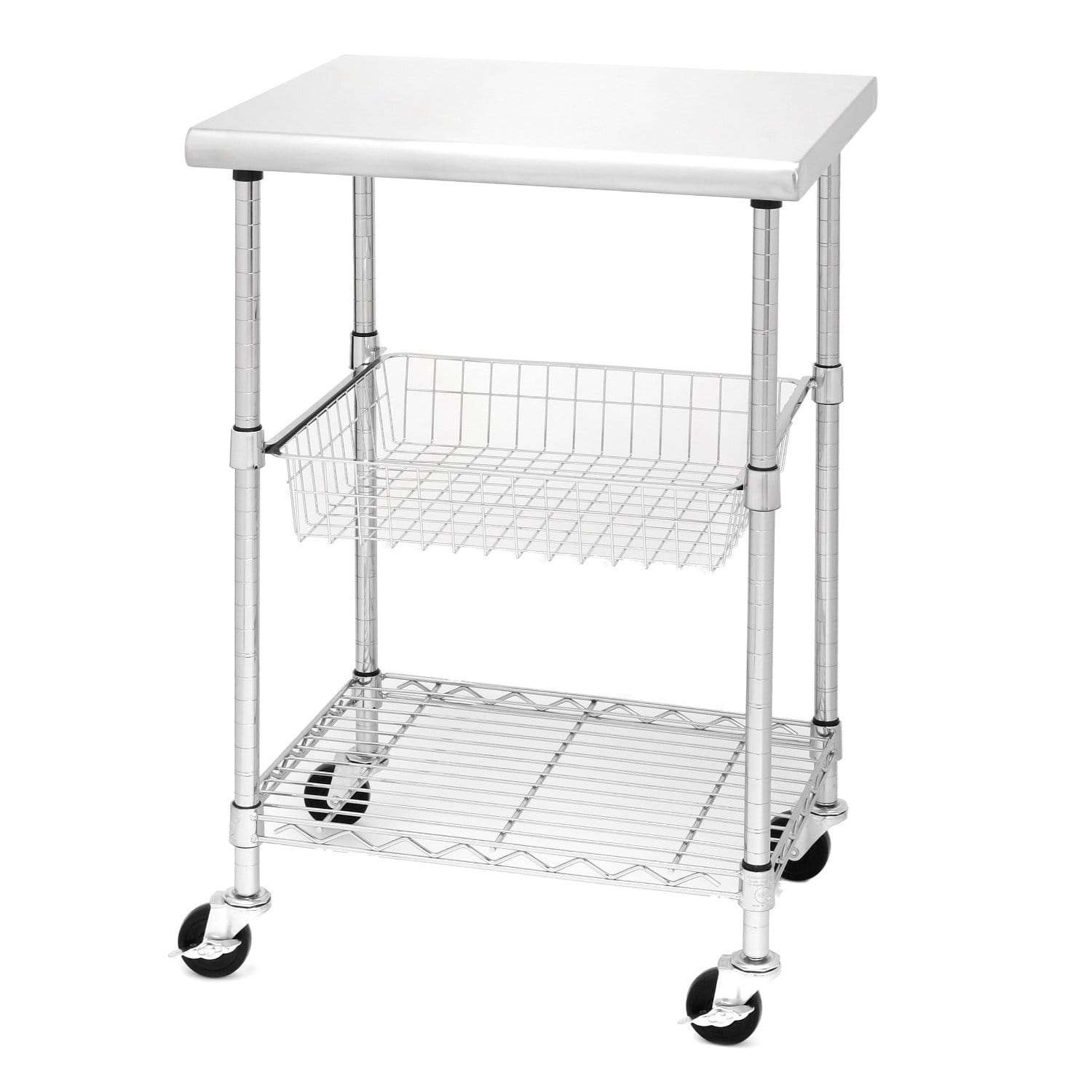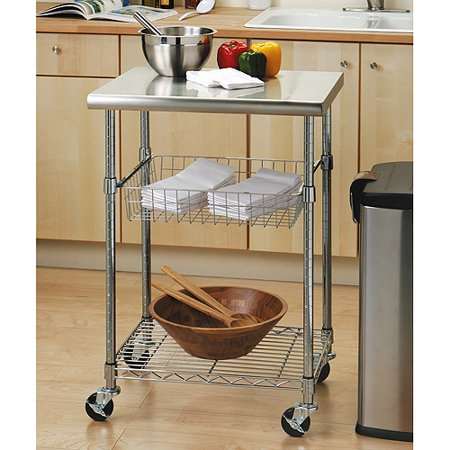 Size:600×350×H900mm(not include wheels);
  Post Dia.:19x1.0mmT;
  Surface Finish: Chrome Plated
  Consist of :
  1pcs SUS201 stainless steel table
  1pcs slide wire basket
  1pcs wire shelf
  4pcs connect post
  1 set 3" screw rubber wheels
  24pcs plastic clips
  Product selling points:
  1, high-quality chrome treatment, with a strong rust-proof ability, and the appearance of stainless steel color, appear high-end atmosphere, in line with the European and American markets for the use of the ideal demand for products.
  2, the product is composed of all DIY components, installation and removal is very simple, convenient, and the mesh frame uses wave line mechanical structure, load-bearing capacity is good (load-bearing capacity can reach 100 kg / layer).
  3, the product structure is novel, stainless steel plate and chrome iron combination, with more space, well suited to the use of the kitchen purposes.
  4, product design modern simple fashion, beautiful appearance, solid structure, high quality, favored by the vast number of consumers and recognition.