Packaging Inspection of Changsheng [Welland]
Categories: Latest News
Stars: 3Stars
Visit:

-
Release time: 2019-02-26 16:05:00
Packaging Inspection of Changsheng [Welland]
Every product needs to be packaged. WELLAND, as a
good
-selling brand of metal shelf at
China
and abroad,
our product package
has been
passed various
test.
So h
ow much do you know about packaging tests?
The purpose and significance of packaging testing is to improve the reliability of packaging
,
and let people know whether the packaging of products can achieve the
expected result
. There are different international regulatory agencies and regulations and standards for packaging and transportation testing (ISTA),
the
testing includes many aspect
s, such as
box structure, paper, environmental protection (harmful substances, recycling) and other aspects.
The most common packaging test is the Packaging Transport Test (ISTA), which aims to protect the product from getting to its destination safely. In fact, packaging transportation, distribution and packaging treatment is a huge and complex process, and
there are many
different forms. The simulation test in the laboratory will be a simple, fast, effective and inexpensive method to evaluate the performance of packaging protection design in the actual use conditions.
The packing that pass these tests
,
could
guarantee the stability, environmental protection, recycling and other
standard
of
different
countries.
As a supplier
for
cross-border e-commerce, Zhongshan Changsheng has stricter control
on
product packaging.
As there are
many
transshipment
of cross-border parcels, how to ensure that parcels
i
s tidy, safe and firm
when it
reach customers ?
What will
Changsheng do
for
it?
For packaging, we choose the corrugated boxes with the highest cost performance according to the degree of fragility of the products (in
considering the shipping
weight and freight
cost too
). The stuffing in corrugated boxes
includes
: bubble film, bubble bag, foam, corner protector and so on, play a protective function of filling, shockproof and fixing.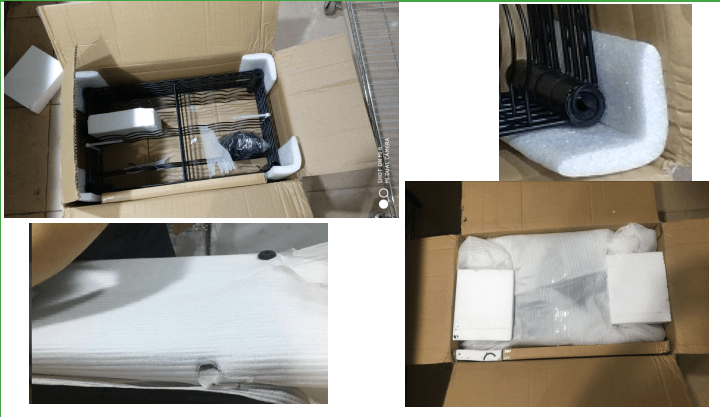 Before shipment, we will
do
a series of rigorous box-breaking tests. For unqualified packaging, re-customize until the box test can be shipped.
Make sure that
the product
is still a high-quality Changsheng product
when it arrive at
customer's
side
.
Recommended Products