SGS Natural Salt Spray Test Report of Powder Coating Post
Categories: Latest News
Stars: 3Stars
Visit:

-
Release time: 2019-11-29 14:58:00
 SGS Natural Salt Spray Test Report of Powder Coating Post
  Congratulations!
  Our Powder Coating Post got TOP Grade in SGS Natural Salt Spray Test.
  Exposure period: 100hours, No defects!
  Test & Report by SGS.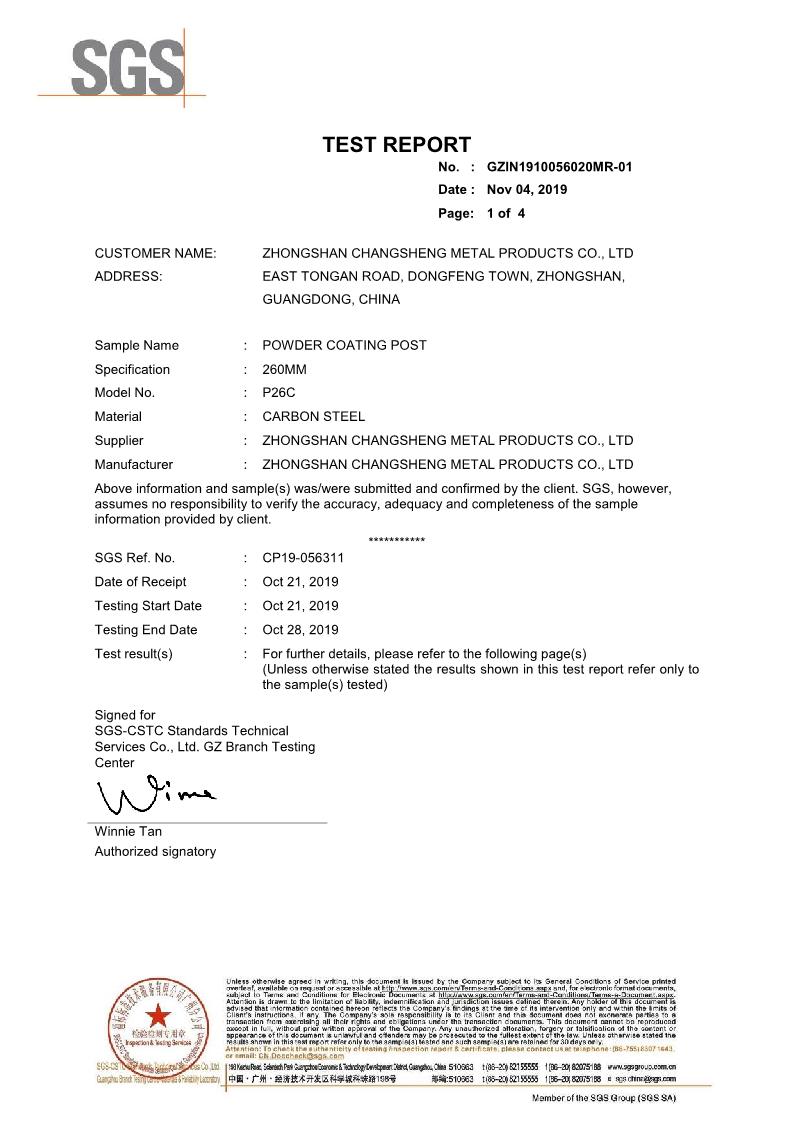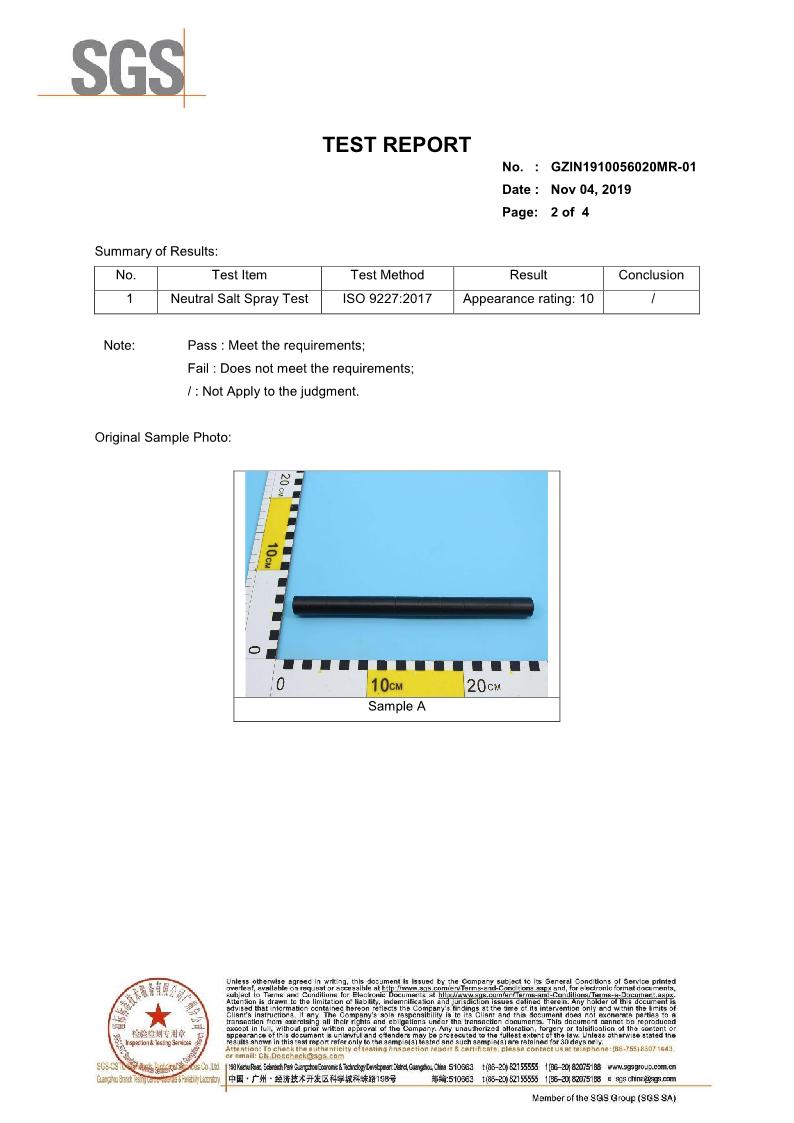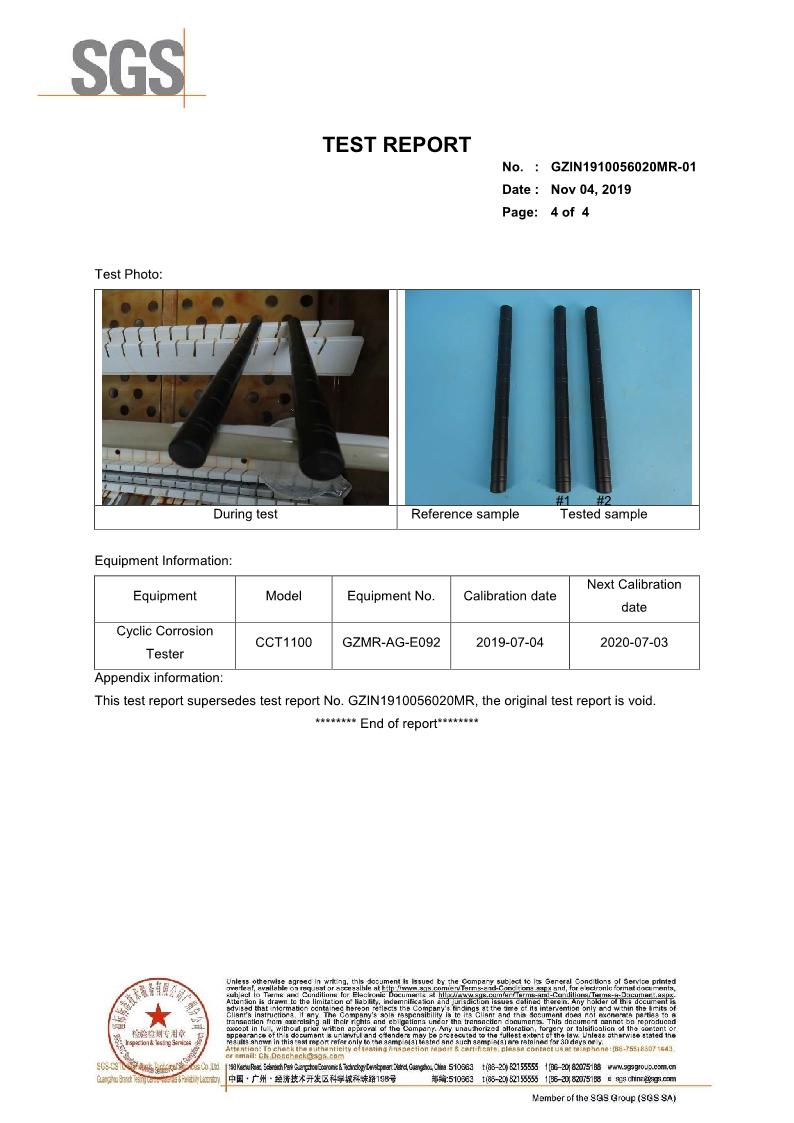 Epoxy surface finish is the cheapest and the best cost-effective surface finish.
  Durable in use.
  Better use in the warehouse, office, stores, sunderies room and garage etc.
  Epoxy surface finish is widely used in Commercial & Household Wire Shelf.
  HD246072A4E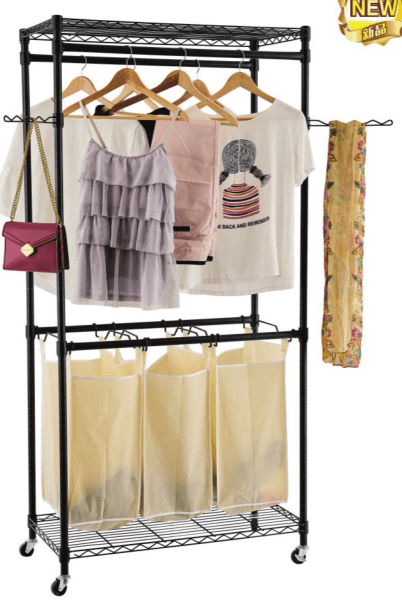 CJ-A1421
  We have many Epoxy color for your choice.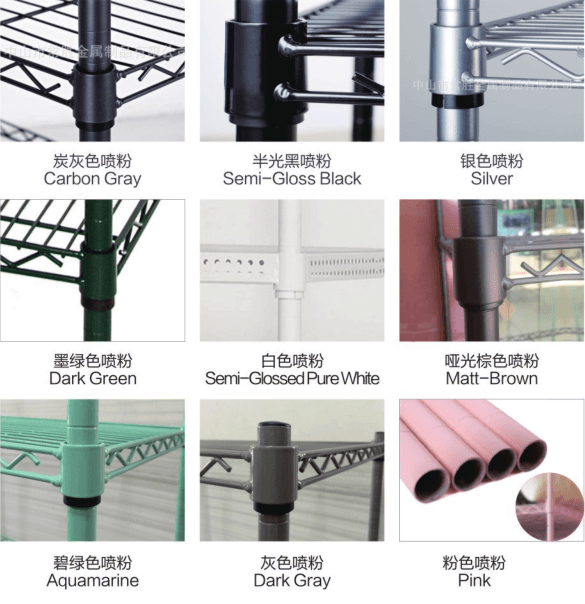 Recommended Products