What parts are assembled for a rack?
Categories: Latest News
Stars: 3Stars
Visit:

-
Release time: 2019-01-19 15:08:00
What parts are assembled for a rack?
We all know that the rack is literally a storage shelving for things. WELLAND wire rack is freely assembled, infinitely extended, and DIY design,and get praise of many consumers. But do you know what parts are assembled for the rack? Let's share it with you:
1、Post
Material: Carbon steel , important part as the support for a rack. The key point to evaluate the quality of the post is it's wall thickness. Usually the wall thickness of post is 1.0-1.2mm. If the thickness is less than 1.0mm, there will be safety risk for the rack.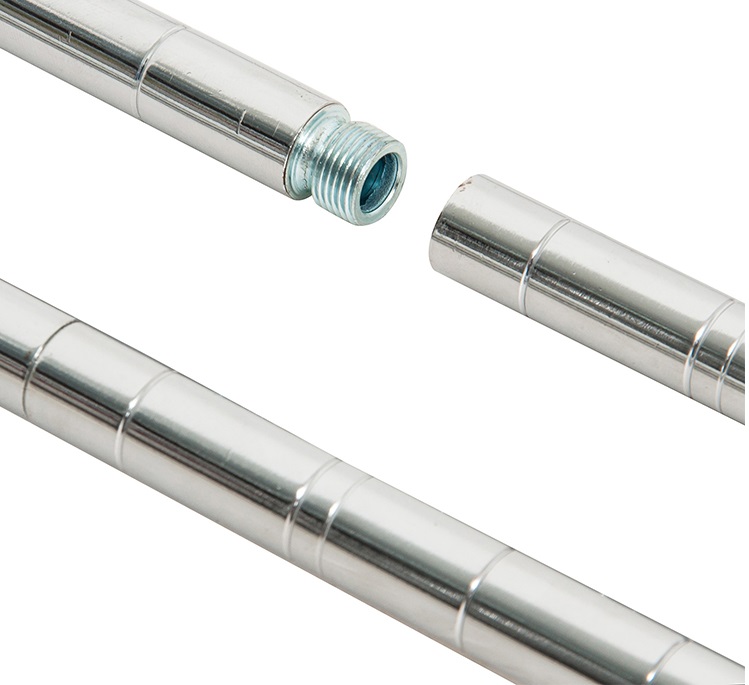 2、Wire Shelf
Material: carbon steel
Important part for a rack, different sizes wire shelf make different kinds of racks. The key point to evaluate the quality of the wire shelf is the density of the steel wire and the diameter of the steel wire. If the steel wire is too thin and the diameter of steel wire is too small, these will affect the lifetime of the rack.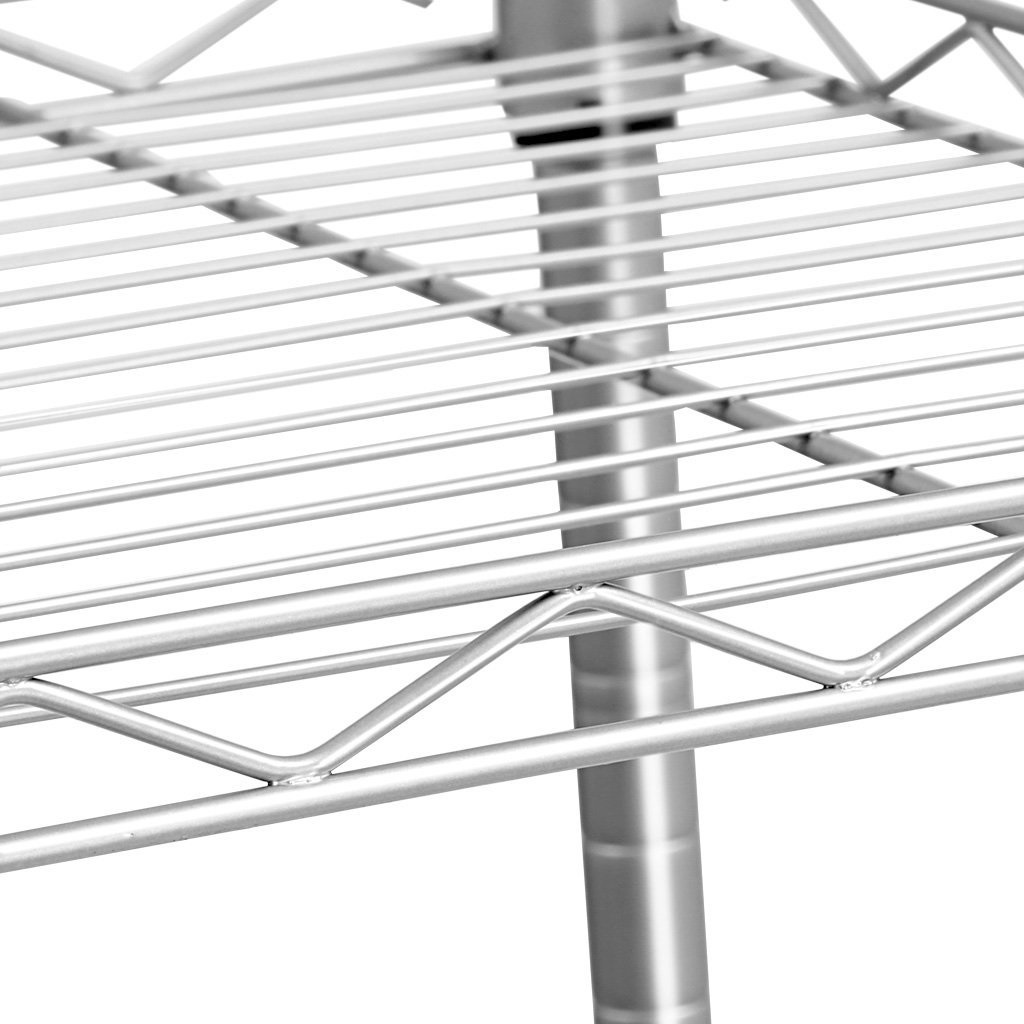 3、Clips
material: ABS Plastic
This is one of the important parts to connect the post and the wire shelf. The poor quality clips will cause the wire shelf loosen or slide off from the rack, cause safety risk for the rack.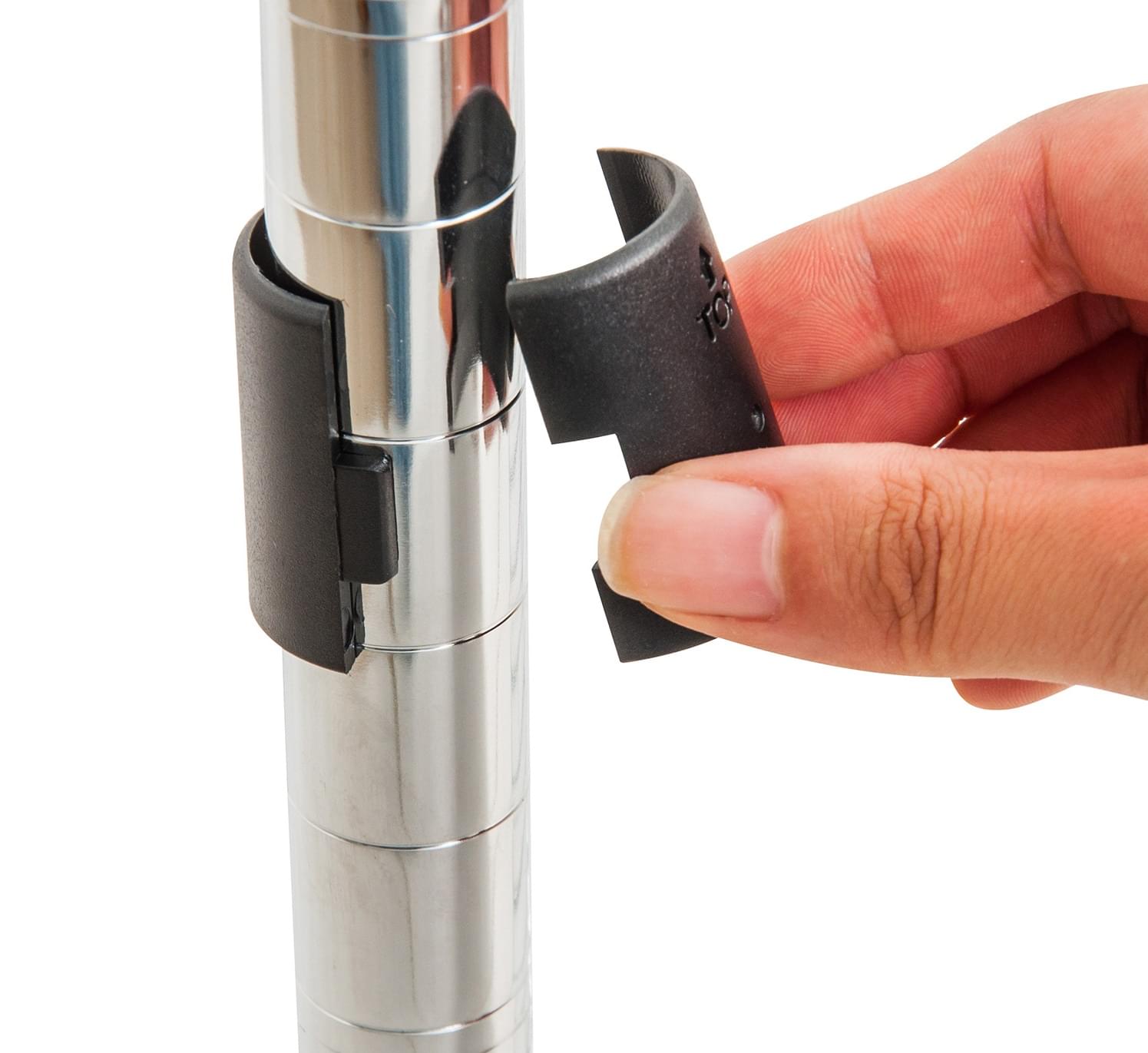 4、Leveling Feet
It is an adjustable device that install to the bottom of the post to stand on the floor. This is a user-friendly design that allows the customer to adjust the height of the feet according to the level of the floor to keep the stability of the rack.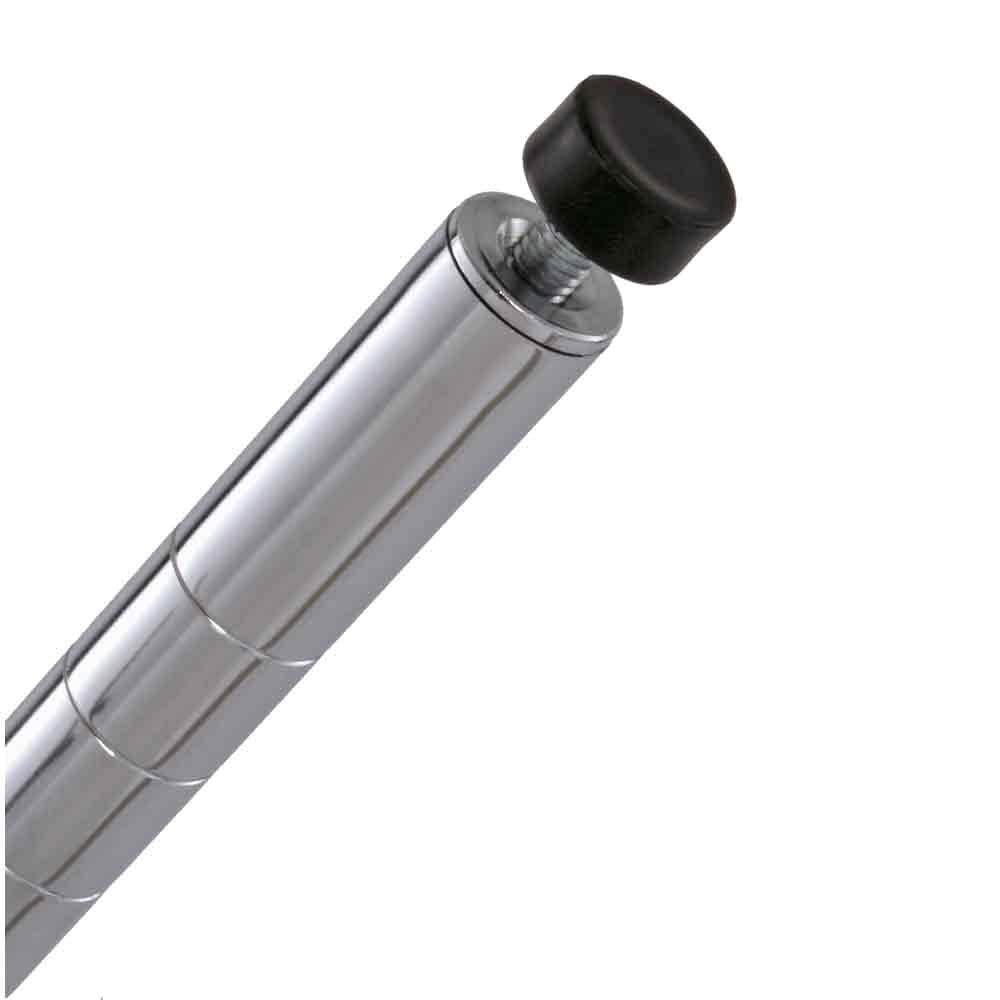 5、The connecting nut
An indispensable connecting part that for the connected post.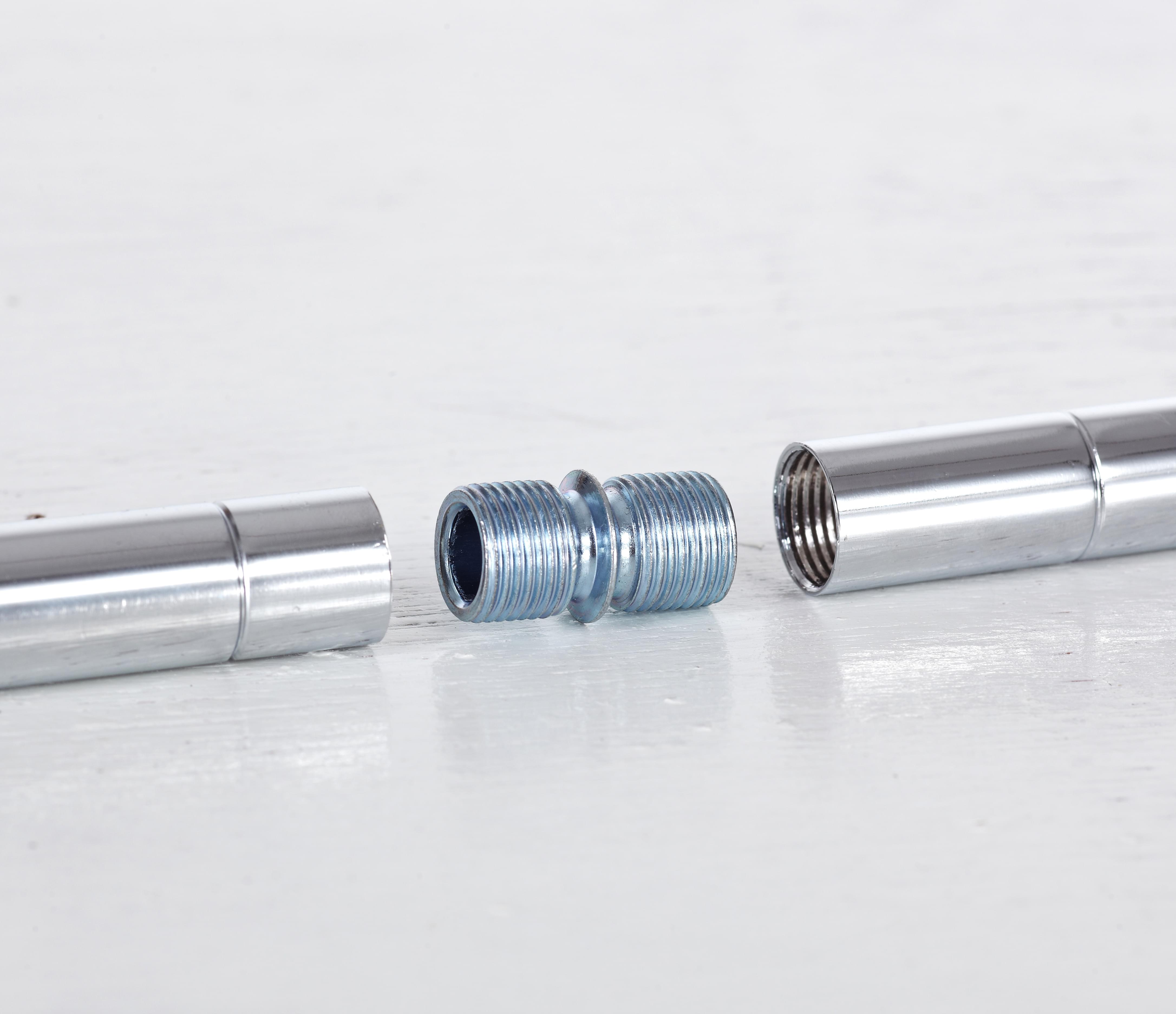 Hope that you could understand more about our wire rack from the above above information, and welcome to contact us for a successful business.